Why A Plus Tutoring?
Students receive guidance in reading, writing, and math using hands-on learning methods from a certified teacher with a Master's degree in education.
Certified Teacher
Certified teacher with Master's of Education degree from The Ohio State University.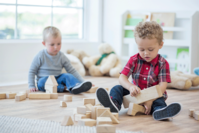 Learn through Hands-On Activities
Students employ multiple strategies to gain understanding.